Relaxation & Stress Reduction
30 min. $45 ~ 60 min. $70 ~ 90 min. $90
Enjoy the ultimate escape as you take time for yourself to relax, refresh and rejuvenate with a unique massage custom designed just for you!
My Specialty!!
~~~
Deep Tissue, Neuromuscular, Trigger Point or Sports Massage
30 min. $60 ~ 60 min. $90
Therapeutic massage for specific muscular & soft tissue issues or for those who enjoy a deeper massage. May include ice, heat and/or stretching.
~~~
Raindrop Technique Massage
60 minutes $90
A unique blend of massage and aromatherapy using "Young LIving" essential oils and ancient tribal techniques to bring balance and harmony to the body, mind and spirit while also eliminating spinal inflamation and boosting your immune system! Experience the rain!!
~~~
Headache ~ Migraine ~ Sinus Massage
30 minutes $40
For those who suffer from any kind of headache and/or sinus issues. Massage techniques and shiatsu combined specifically for you in accordance to what you have going on at the time of service.
~~~
Hot Stone Massage Featuring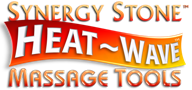 45 min. back only $60 ~ 60 min. full body $100
An ancient healing massage using hot stones; Contoured Stones to blend Soothing Heat with Ultra-Relaxing and Therapeutic Massage creating a HEAT~WAVE Sensation that clients are raving about! Deeply relax the body while allowing for a medatative state quietude and calm. Great to enhance therapeutic work and can also be a great winter treat!
~~~
Prenatal & Postnatal Massage
30 min. $55 ~ 60 min. $75 ~ 90 min. $95
Massage therapy designed to nurture the unique, changing needs of a women's body during the exciting and challenging childbearing year!
~~~
Fabulous Foot Massage
30 min. $35
A therapeutic treat incorporating reflexology and massage to revive your tired, sore, aching feet!
~~~
Hot Hands Massage
30 min. $35
Gentle exfoliation, a warm paraffin dip and therapeutic massage for the ultimate in hand care. This is especially comforting to those dealing with arthritis.
~~~
Ear Candling
approx. 60 minutes $30
Helps to provide relief from minor sinusitis, wax build-up, fungus and sinus headaches. Give it a try!
~~~
Coconut & Lime Skin Smoothie Massage
60 minutes $75
Has the summer sun dried out your skin? This is a 1 hour relaxation massage with an amazing Coconut & Lime Skin Smoothie Complex that will help heal summer skin and give your soul a tropical break! This can be the perfect "Staycation" you've been needing!
~~~
Mango & Mandarin Moisturizing Massage
60 minutes $75
Drench your skin in the lush tropical moisture of Mango & Mandarin as you sooth your senses in the light frangrant aroma of these amazing oils! Put yourself on a beach in the tropics for an awesome escape!
~~~
Citrus Spring Renewal Massage
60 minutes

$75
Refreshing & Renewing Massage with essential citrus oils added to lift the spirits, boost immunity & revive your soul... escape today!
~~~
Champagne & Rose Massage
60 minutes $75
Wrap your dry winter skin and your dreary winter moods in the warmth of a 1 hour Customized Champagne & Rose Massage. The crisp refreshing scent of champagne with the amazing soothing skin bebefits and aroma of rose will leave you refreshed!
~~~
Hot Cocoa Hot Stone Back Massage Featuring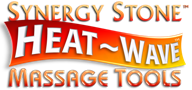 45 minutes $75
Help ease tightness and tension while you escape the cold with an amazing Hot Cocoa Hot Stone Back Massage. A Hot Stone back treatment using ; Contoured Stones to blend Soothing Heat with Ultra-Relaxing and Therapeutic Massage creating a HEAT~WAVE Sensation that clients are raving about! F

ollowed by a deep tissue back massage using Cocoa Confort Massage Balm will chase away all your winter blahs for sure!
~~~
Pumpkin Spice Massage
60 Minutes $75
YES!!! It is really true! Enjoy the ultimate fall experience with this warm, spicy and inviting escape by scheduling a ONE HOUR PUMPKIN SPICE MASSAGE!! Not only does it smell amazing, but it is good for your skin! This ultimate hydrating massage uses a blend of Shea Butter, Pumpkin Seed Oil, Macadamia Seed Oil and is loaded with a large variety of phytonutrients with antioxidant properties including vitamins, phenols, cartenoids and flavinoids. Your dry, dehydrated skin will soak this up while your senses are filled with this yummy fall aroma.... sure to soothe all your senses!
~~~
~ MASSAGE UPGRADES & ADD-ON SERVICES ~
Enhance a regular massage with luxurious and therapeutic upgrades. These may include, Essential Oils, Cryotherapy, Heat therapy with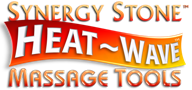 , & Color Therapy, just to name a few. Feel free to talk with me about your needs and desires. With over 23 years of experience and continuing education, I have a lot of tools in my toolbox.
Upgrades $5 to $20 added to massage price depending on service upgrade~determined at start of massage.
~~~
This is just the basic, most popular services available. After 26 years of experience and continued education I have much more to offer. Give me a call and we can talk about your specific needs!
Seasonal Specials!
Check back often for details!