Sally Shattuck Massage Therapy is located inside
4 E. Main St. (136)
Pittsboro, IN 46167
317- 892-4477
ATTENTION!
AS OF 1/1/2023,
WALKING INTO MY 30TH YEAR OF BUSINESS, AND SO THAT I CAN BETTER SERVE BOTH MY CLIENTS AND MYSELF,
SALLY SHATTUCK MASSAGE THERAPY IS NOT TAKING NEW CLIENTS, UNLESS YOU ARE HOLDING A VALID GIFT CERTIFICATE OR ARE A REFERRAL FROM A VIP CLIENT!
To schedule an appointment,
please call the salon at the above number or
reach out to me with a
text at 317-407-1918 for the on-line booking link
that is still active for qualifying clients.
Once you have the link, you may save it for yourself and will not have to do this each time!
892-4477SCHEDULE
NOW USING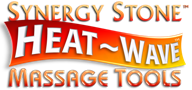 FEEL THE HEAT!
THANK YOU INDIANA!!!